We always welcome drop ins at RNCF and we make it easy for you to WOD while in Chicago for work or fun.
We're close to all the downtown hotels, a short cab ride or walk if it's nice out.
You can come to any of our classes or open gym times.
If you know which class or classes you want to attend please fill out the form below to start the waiver and to see all of our drop in options.  (You can always change your class time later, no penalty or hassle)
If  you want to pay in person, if you're having tech issues or anything else don't worry about filling out the form we can take care of it when you arrive.
Just show up a few minutes before the class you want to take.
If you follow your own programming you can do that too during our open gym times.
If you're new or injured, don't worry we can scale any WOD to your ability.
We have showers and towels so you can head to work or the airport straight from your WOD.
Tons of RNCF T-Shirts Tank Tops and Hats for you to bring back home.
If you want to look your best before you arrive, you might want to check out
www.mercerandwinnie.com they have a code for you "rncf20" to save 20%
Plenty to eat and drink post WOD, we're the home of the RX Bar and we carry single serving progenex, sfh and vital proteins collagen.
You can even have kettlebellkitchen.com waiting for you post WOD.
If you don't already have an Uber or Lyft account, here's a potential free ride to RNCF and back to your hotel or airport on them.  Free Uber  Free Lyft
VIA is a similar service in Chicago. $10 ride credit with the code joe8e5v
If you're expensing the trip, you might as well do our 1 day VIP where you get a drop in, t shirt, food, drink and body composition test on the InBody 270
 We take credit cards online, cash or cards in person.
If you've got Bitcoin and want to pay with it, follow the link below.
If you want Bitcoin, here's $10 worth to get you started at Coinbase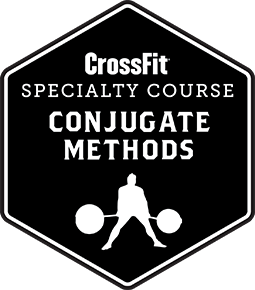 Want to increase your squat, deadlift, bench press and more?
Come train with some of the strongest athletes in the world
River North will be hosting the CrossFit Conjugate Methods Seminar Sep 2nd and 3rd
Visit https://training.crossfit.com/conjugate-methods
For more information and to sign up